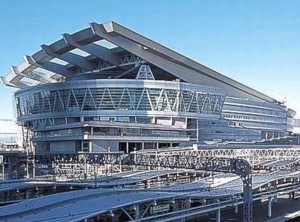 (Public Interest Foundation) We were selected as a company participating in a booth exhibition and presentation at "Sainokuni venture market in 2017″ to be held at the same time "Saitama Country Business Arena 2018″ organized by Saitama Industry Promotion Public Corporation .
As it will be held on the following schedule, please come to the venue by all means.
【Date and time】
・ Wednesday, January 24, 2018 10:00 – 18:00 Booth exhibition
・ Exhibited at 10:00 – 18:00 booth on Thursday, January 25, 2018
        13:30 – 16:00 Presentation
【Venue】
Saitama Super Arena (Saitama Prefecture Saitama-shi Chuo-ku Shintoshin 8th)
■ Presentation venue → "Sainokuni Business Arena 2018″ Lecture Room Venue B
■ Exhibition booth → "Sainokuni Business Arena 2018″ booth NO.B 15
               (adjacent to the presentation hall)
Click here for details.