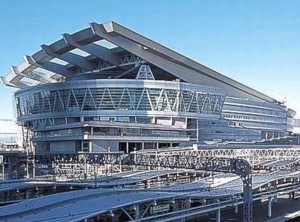 (Public Interest Foundation) We were selected as a company participating in a booth exhibition and presentation at "Sainokuni venture market in 2017″ to be held at the same time "Saitama Country Business Arena 2018″ organized by Saitama Industry Promotion Public Corporation .
As it was held on the following schedule.
【Date and time】
・ Wednesday, January 24, 2018 10:00 – 18:00 Booth exhibition
・ Exhibited at 10:00 – 18:00 booth on Thursday, January 25, 2018
        13:30 – 16:00 Presentation
【Venue】
Saitama Super Arena (Saitama Prefecture Saitama-shi Chuo-ku Shintoshin 8th)
■ Presentation venue → "Sainokuni Business Arena 2018″ Lecture Room Venue B
■ Exhibition booth → "Sainokuni Business Arena 2018″ booth NO.B 15
               (adjacent to the presentation hall)
Click here for details.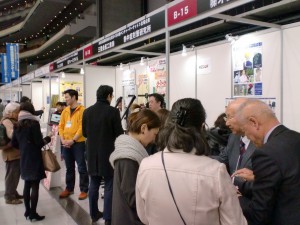 【Venue Landscape 1】
We ware able to exchange business cards with many people. We would appreciate your favor in the future.